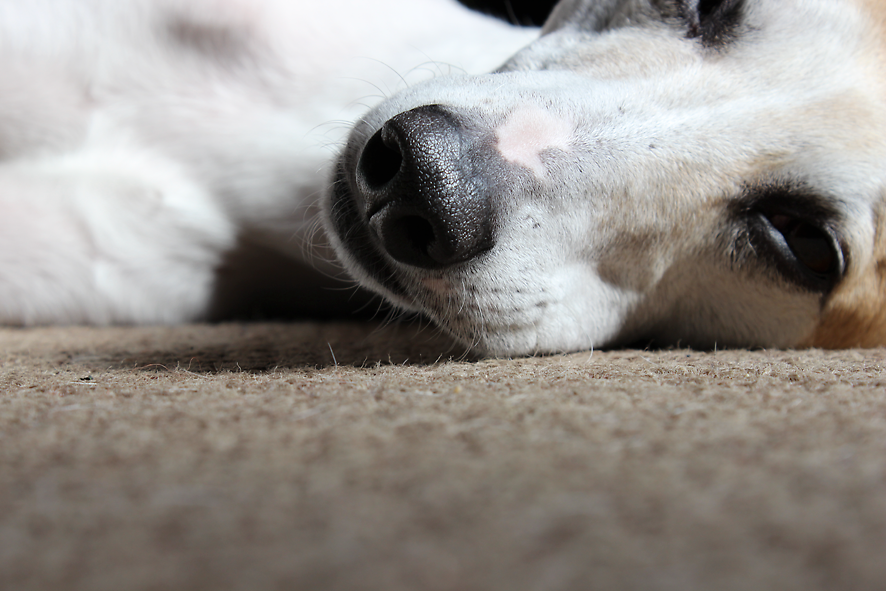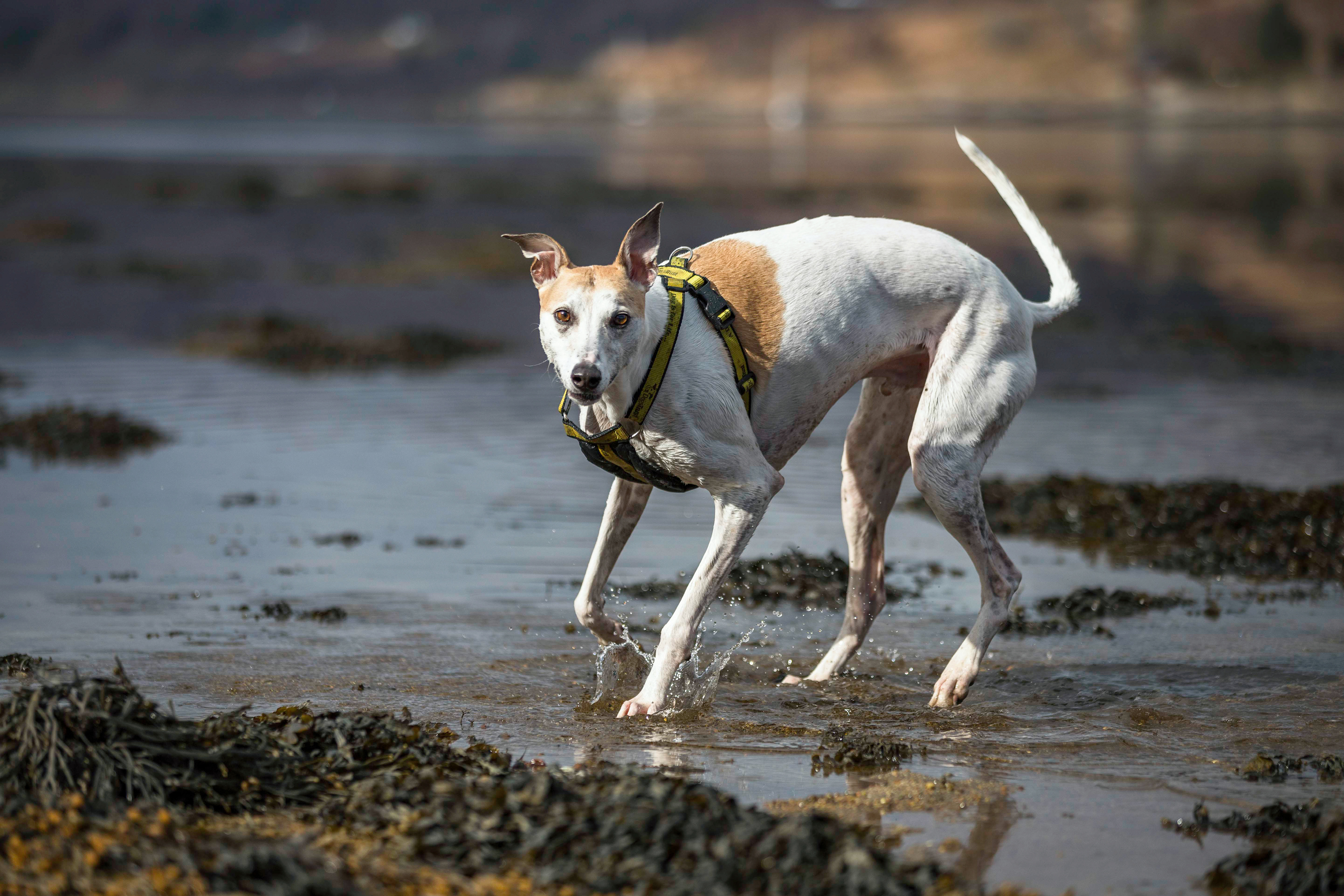 A chat pre-shoot to talk about your dog, what they like and what they don't, the best location and time of day. And if there's something in particular you're wanting to achieve.
During the shoot I'll take some time to get to know you and your dog, watch the way they move, pay attention to the light conditions, figure out what's suitable and look for the best angles to capture them at their most fabulous.
I use a professional full frame camera and have several lenses to choose from, these are not pictures you'd be able to take on an iPhone, no matter how hard you try.
Then I need to edit. I can take upwards of 300 shots and I want to make sure I pick the best ones. 
I get the most out of each image, having used Photoshop for over 20 years, I know my colour, composition and all the tools. I don't go over the top and I never use filters or silly effects, each image is treated individually and I want them to look as natural as possible. 
You'll get a private online gallery to view the shots that are suitable for printing. I recommend viewing on the largest screen possible.
You'll get screen resolution images to keep and share.
Depending on the package you choose, you'll also get a free print.
Your pooch will of course get treats and plenty of fuss in the process. I do get a little distracted by this at times.
Suitable for smaller or older dogs
‌• Approx. 30 minute session at 1 location (Indoor or outdoor)
‌• 5 images suitable for printing
• One 5" x 7" print (Additional prints available, see below)
‌• Approx. 1 hour session at 1 location ‌
‌• 10 images suitable for printing
• One 10" x 8" print (Additional prints available, see below)
• 2 days (1 hour per day) at 2 different locations
‌• 20 images suitable for printing
• One 10" x 12" print ‌(Additional prints available, see below)
• 3 x 45 minute photo sessions, over a 6 month period, at the locations of your choice to capture those special, early moments of your dog's life
‌• 6 images per shoot, suitable for printing
• Three 8" x 10" prints (1 per shoot) (Additional prints available, see below)
None of the above quite tick all your boxes?  I'm happy to work with you to design a bespoke package to give you what you need. Drop me a line to discuss further.
You are as individual as the dogs you breed, as such, I prefer to work with you on your specific requirements and offer image licensing options, as well as printing.
I simply love being surrounded by animals. If you have an animal (not restricted to dogs) event that you want to capture, please drop me a line and we can talk through what you are looking for.
Gift vouchers are available for any package and/or extras.
Printing, Framing and Image Licensing
For larger size high quality prints and canvas I use an excellent local printer and can recommend a great framer, both of whom will help you achieve the results you are looking for.
Image Rights are retained by myself but I'm more than happy to discuss licensing on a case by case basis.
Maybe you have a dog that has been with you a long time who would benefit from some shots really showing them off at their best to help their rehoming. Or perhaps it's your rescue centre that needs publicity, I can help!  Contact me, if I can help, I will!
Shoot prices are based on 1 pet, additional pets charged at £10 for a 30 minute session, £15 for an hour session and £20 for the 2 shoot session.
Additional retouching and prints are not included in the packages but are available.
High resolution digital files are not provided.
I'm based in North Yorkshire and reasonable travel costs are included in the package prices. Additional charges may apply outside of usual service area.
Terms & Conditions apply - Download a copy of the formal stuff here
I continually support Dog charities that are close to my heart. These include, The Dogs Trust and Galgos Del Sol.